Are you & your practice ready for the immediate future of sleep medicine?

If you hesitated for even a moment, take action now toward success!

In 1915, Charles Mayo said,
"The next step in Preventive Medicine must be made by the dentists."

I believe this will prove to be true, if we take advantage of opportunity when it presents itself.

Dentistry originated in the Field of Medicine and now it is time to take advantage of the opportunity to be embraced by the medical community to resolve the public health concern of Obstructive Sleep Disorders.

Are you aware the future of healthcare can be reshaped by dentistry?

Dentistry, today, sits on a precipice. Now is the time to move toward medicine and a partnership with physicians! Both medicine and dentistry have critical roles to fill to decrease the ravages of Obstructive Sleep Apnea.
The goal of the medical professions is to enable conditions for healing. Dentistry has traditionally been focused on the"fix." Today, we must move from "diagnose and treat" to "predict and preempt".
"The cultures of the physician and dentist are very different. The fact is that physicians need dentists because they cannot adequately fit or maintain oral appliances. Dentistry needs medicine to monitor
the health and medications of the patient. The two professions working together is very powerful."


James E. Metz, DDS
Now is the time cultivate your competency, expand your knowledge, network
with physicians and grow your practice!
| | | |
| --- | --- | --- |
| | How can YOU move forward? | |
Immerse yourself in the science of the Airway!
"I have crafted an extended educational course with the end goal of true Competence in Sleep Dentistry! My signature course will take you to the level that I personally consider outstanding."


James E. Metz, DDS
"Sleep Medicine is not viable unless multidisciplinary approaches are the rule."


David Gozal, MD, MBA
Why should YOU invest in this Competency Study Series?
•

Technology - Most sophisticated CBCT scanner and cephalometric system available in the USA, learn to work
with digital impressions utilizing the Trios 3, Home Sleep Testing with WatchPAT, and Understanding of high
resolution pulse oximetry utilizing SatScreen. (This will include a WatchPat study and 3 nights of study with
SatScreen for each participant at the beginning and end of the course of study.)

•

You WILL LEARN to obtain superior outcomes and know you are doing the very best for your patient.

•

Learn Efficiency of Care - how to deliver a superior appliance in less time with stellar outcomes.

•

Access to Our Extensive Database - Understand what has and has not been proven; Learn what is opinion and
what is fact!
The Metz Competency Study Series
is an extended and intensive Course in Excellence!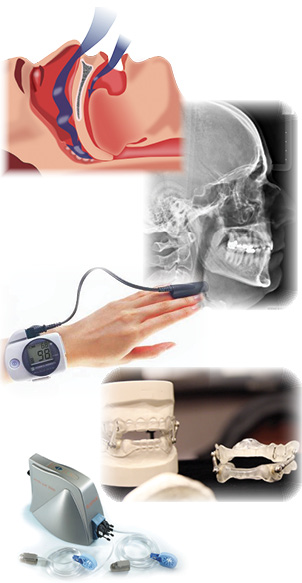 Featuring:

•

Hands On experience combined with Lecture

•

"Nuts & Bolts" of the Airway

•

When to Screen and When to Refer

•

Titration testing for each attendee - Improve your own health with a
careful titration of the Metz Appliance, learn proper home care, and
truly understand the problems with airway in your own life.

•

Proficiency in HRPO

•

Proficiency in TMD

•

Guest Speakers will lecture on Orthodontics, Staff Training, prescription
and over-the-counter Medicine, and Periodontics.

•

Research Study Results

•

CE credits and diploma
The Metz Competency Study Series will include:
•

10 days of Training within ten months in 2018

•

Attending 2 sessions of the Metz Center's Step Up to Introductory & Advanced Sleep Dentistry Continuum which feature the most elite speakers in this field.

•

Empowering Your Staff! An important key to a successful practice is maintaining a motivated, knowledgeable, and capable staff!

4 days of training for 2 of your staff members

An important key to a successful practice is maintaining a motivated, knowledgeable, and capable staff!

*The course fee allows participants to bring 2 staff members to both of our 2018 Step Up Continuums at no additional charge.
Contact Angie at 614-252-4444 or metzdds@yahoo.com for more information or enroll.
The 2018 course schedule is

•

January 26 & 27


•

April 6 & 7 - Spring Continuum


•

June 8 & 9

•

September 14 & 15


•

October 19 & 20 - Fall Continuum

All sessions will be held in Columbus, Ohio

No Sunday classes to accommodate attendee's travel schedules

This 2018 Competency Study Series is limited to 10 dentists!
Competency Study Series Fee: $16,500.*

Your investment in the course will pay for itself with just 5 cases!


* Course fee allows participant to bring 2 staff member to the two Step Up Continuum events given during the course of study at no additional charge.
Contact Angie at 614-252-4444 or metzdds@yahoo.com for more information or enroll.
This course fee is tax deductible (consult with your accountant) and will more than pay for itself with 5 patient cases.
Three easy payments of $5,500.
• Secure your Reservation with a $5,500 deposit by December 8, 2017.
• Second payment due February 8, 2018
• Third payment due June 8, 2018
Cancellation Policy: $5500 Deposit is nonrefundable if canceled less than 45 days from first course date.
Do Not Delay!
Invest in your future and the success of your sleep dentistry practice now! Your patients will have superior sleep dentistry screening and treatment quickly and easily after you complete the series. Begin implementing what you have learned promptly!
This Competency Study Series provides the valuable opportunity to learn by treating yourself to see what a "normal airway" feels like. If you know the how and the why personally...your sleep practice will blossom!